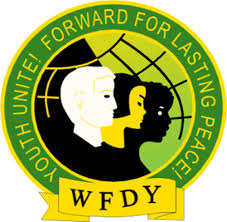 A call from the World Federation of Democratic Youth in solidarity with Palestinian Administrative Detainees.

Strike of freedom and dignity… Under this slogan, tens of Palestinian administrative detainees entered a hunger strike, since 24 of April 2014. Against the administrative law used by the Israeli authorities to detain Palestinians with no trial or charges. With tens of detainees transferred to hospitals due to their critical medical conditions that may lead to their martyrdom.
One cannot find a better description of imperialism than through the acts of the Zionist entity. Occupation, displacement, attacks, settlements, wars, and economic sanctions against the Palestinians.  Intervention in the whole region of Middle East, mainly in Lebanon and Syria. Destroying all aspects of rejection and life against occupation of Palestine and some part of Lebanon and Syria. As well as control of the region.
The World Federation of Democratic Youth, calls for the immediate release of the Palestinian prisoners from the Israeli jails, and the end of the Israeli occupation, settlement building, and attacks. We salute peoples of Palestine in their resistance and steadfastness for a Palestinian state.
In the same manner, the World Federation of Democratic Youth calls its member organizations to show solidarity with the Palestinian Administrative Detainees and the resistance of Palestinian peoples.
In a period where the aggression of imperialism sharpens, our solidarity and unity is a fight against all forms of oppression of the destructive manner of imperialism and its tools.