The Executive Committee of the Young Communist League has issued the following statement denouncing the military coup in Bolivia.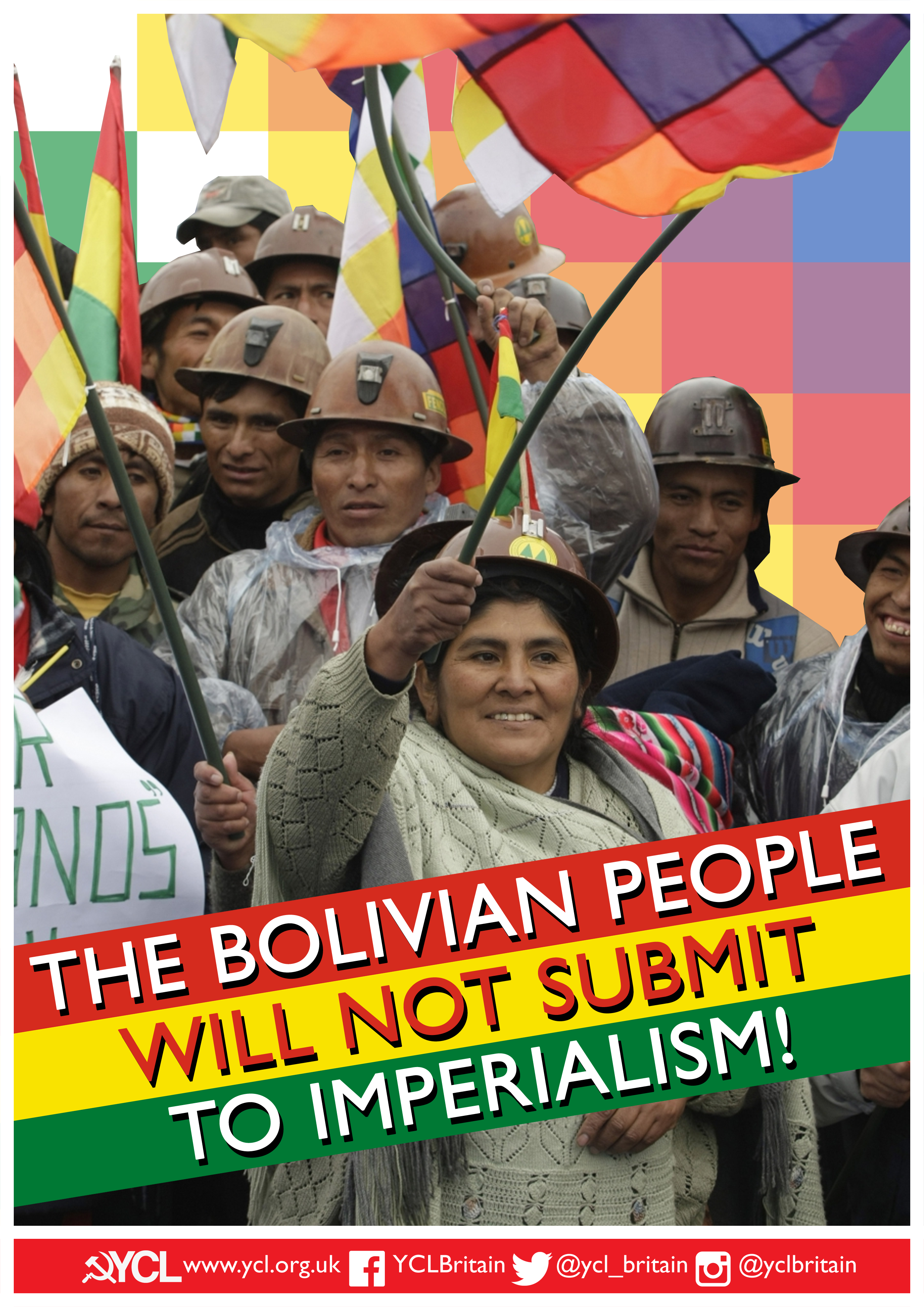 Britain's young communists condemn in the strongest possible terms the coup d'etat which has taken place in Bolivia against the democratically elected government of Evo Morales.
This attack on democracy has been planned and funded by, and in the interests of, Washington. It is part and parcel of the longstanding imperialist policy of the United States in Latin America.
They have used the same tactics in Bolivia as they attempted to use in Venezuela and have used across Latin America over recent decades. The United States and local helpers are by now well practiced in these attacks on democracy and sovereign nations.
Why attack Bolivia and the government of Evo Morales? Bolivia is a country rich in natural resources particularly in minerals. It is little surprise that the coup came less than a week after the Bolivian government cancelled a deal to exploit lithium deposits with a transnational corporation. Lithium is essential to electric car batteries and Bolivia has some of the world's biggest deposits.
Evo Morales' government has sought to redistribute wealth and tackle poverty in Bolivia with stunning and universally recognised results. Morales has worked to democratise the country and strengthen the civil and economic rights of the indigenous majority. A key part of this strategy has been nationalisation of resources and industry, rejecting exploitation by multinational corporations.
Bolivia has also been a staunch ally of Cuba, Venezuela and other progressive governments in Latin America. This is why, along with efforts to help the poor and resist foreign domination, the US government and their lackeys in the region have been determined to bring down the government of Evo Morales for some years.
Evo Morales was democratically elected. The coup which has taken place is anti-democratic and clearly directed by the United States. We call on all socialists, democrats and trade unionists to stand with Evo Morales and the Bolivian people. We call on the British Government to condemn the coup government and the violence they are perpetrating against the indigenous majority and government supporters.
No to the coup!
Yes to democracy!
Solidarity with Bolivia!
Executive Committee
Young Communist League
London, Britain
13 November 2019