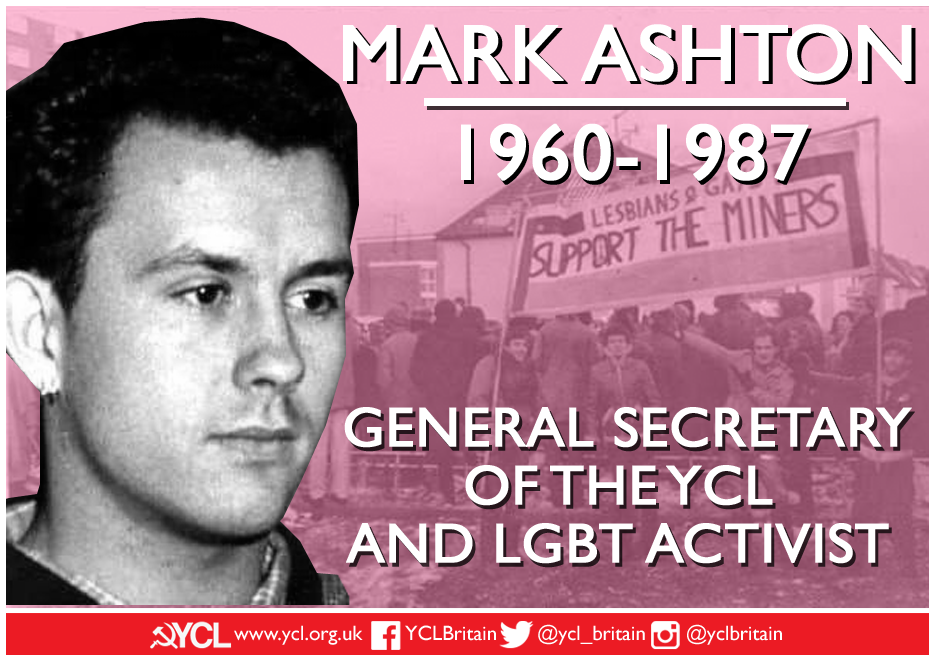 Mark Ashton died on this day in 1987 at the age of 26.
Mark is famous for founding the group Lesbians and Gays Support the Miners- popularised in the film Pride. Many do not know that Mark was General Secretary of the Young Communist League from 1985 to 1986. His work as a Gay Activist was hugely important for the wider labour movement and helped to change many worker's perceptions of the LGBT community. This was especially crucial given the AIDS crisis at the time and the devastating effects of Thatcher's government on working class communities. Ashton's ability to use and develop class analysis in the fight for gay rights was key to his work as a communist. He believed and fought to convince people that the fight for LGBT rights cannot exist in abstract from the wider labour movement and fought to develop class consciousness among the LGBT Community.
If he were alive today he would have stood shoulder to shoulder with his comrades in the Communist movement rejecting the corporatisation of Pride and the demand for the "pink pound".
We must continue to push for a class analysis of LGBT Issues in his memory.
Interested in getting involved in the Communist Party and YCL's LGBT Commission? Email office@ycl.org.uk