The YCL expresses solidarity and support to those students in Birmingham & putting themselves at the forefront of the struggle against the cuts & attempts at ever increasing privatisation of our education system. The YCL condemns the deep impact which this government's ideologically motivated austerity is having upon our education system particularly university, college and tertiary education in general; and especially accessibility for students from poorer and working class backgrounds. Further we attack the retroactive and duplicitous sell off and privatisation of the student loan debt as punishing to those who have already gone through university and further education and as throwing up yet another barrier to access of working class students. This government's intention is clear – to roll back the clock and make education a source of private profit and the preserve of the rich, the privileged,the ruling class and it's allies.
However to rail against what we know to be an unjust attack is simply not enough in days like these. The radical action of students in Birmingham, and by students up and down the country in recent months, must be replicated, strengthened and expanded. We must make these attacks on our future impossible to implement. The YCL calls on not only its members, friends of the YCL and of the Communist Party but on students everywhere, to support, participate in and build action of this sort in their campuses and in their cities.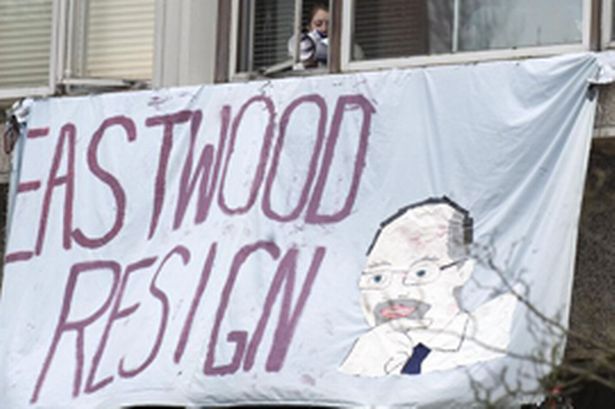 It has also been demonstrated that although we are presently on the back-foot, we cannot be content with the defensive. We must seek to prevent and repel by any means this present attack but we must also take up the offensive – have the vision, forward thinking analysis, to push forward and make progressive demands. Students at Birmingham have provided excellent examples including fair pay for university staff and calls for increased accountability and democracy in university decision making. Even in difficult times of struggle such as these we must also seek to push forward our demands in the short term – we can be sure the ruling class and it representatives will always be pushing in the opposite direction.
To conclude it is also important to criticise  the tactics of the police and university management. The ruling class will always seek to tarnish political protesters through the police, the courts and their state apparatus. Brutally suppressing student protests and seeking to process them in the court system as common criminals is an attempt to distract from the legitimate political content of the action. Don't be fooled, think for example of the Shrewsbury 24
See the coverage of the Morning Star for a real account of the events:
Students bailed until May on disorder charge
Two students charged with violent disorder after taking part in a demonstration at Birmingham University were bailed yesterday and will return to court on May 23.

Simon Furse and Kelly Rogers were arrested with 12 others students after being kettled on a rooftop for over four hours on Wednesday evening.

The pair were initially refused bail and appeared at Birmingham magistrates' court in the afternoon.

Bail conditions placed on Mr Furse ban him from attending any protest in the city.

He and five other students have been suspended from Birmingham University until September with no right of appeal.

A petition calling for the students to be reinstated has already attracted over 1,200 supporters.

An eyewitness said the third-year politics student was arrested after telling students being put into police vans to phone a solicitor.

Sanaz Raji told the Star: "The police just came over and just grabbed him.

"I think what happened was that the police knew who he was, they were itching for any excuse just to grab him.

"Anyone that was being taken from the kettle by the police, he was letting them know their legal rights and the police did not like that.

"He wasn't violent, he wasn't agressive, he was just letting those who had been arrested know their legal rights."

A judge barred Ms Rogers, who is not a Birmingham University student, from travelling to the city.

The other students arrested have been ordered to sleep at their home address every night, and not to enter any university, meet publicly in groups of more than 10 without police consent or associate with other arrested students.

All were detained by police after occupying the university's great hall in a 300-strong rally for free education.

Police held a group of 30 in the rain before releasing them in pairs – but not before searching them and taking their name and address.

Solicitor Simon Natas said it would be "very disturbing" if police flouted a High Court ruling that made it illegal to force people to give personal details as a condition of release from a kettle.