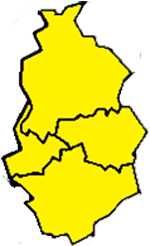 Comrades,
The YCL North-West District will be holding a meeting in order to rekindle the flame of communist activity amongst the youth in the North-West of England.
The YCL seeks to build on a strong history of communist activism towards a socialist goal in Britain and urges you commit to the struggle by attending this meeting which will be held at the Communist Party's North-West district congress in at Unite the Union's Jack Jones House in Liverpool on the 8th of February.
On the agenda will be:
the election of district positions
the establishment of branches
a plan of political action throughout the district
a discussion of social involvement, education & recruitment strategies
The agenda will be discussed via email prior to the meeting, if you would like to be involved with this or would like more information, please contact the YCL District Organiser at ycl@northwestcommunists.org.uk
Considering the recent hiking of the retirement age for the young, the recent privatisation of the already extortionate university fees, the high youth unemployment and the recent sate-sponsored police brutality against students in London is it any wonder that the only foreseeable chance of a decent future for the young lies with socialism?
If you want to make a difference in today's society and stand up, not just for your rights, but the rights of every young person in the country then do your best to attend this meeting.
In hope and comradeship,
Owain Holland
YCL North-West Organiser