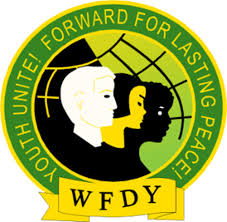 Statement of the World Federation of Democratic Youth on events in Burkina Faso. WFDY express solidarity with the citizens of Burkina Faso.
The International Youth have been following closely the happenings in Burkina Faso. We wish to congratulate the citizens and people of Burkina Faso for their gallant and relentless show of patriotism and stand for their legitimate democratic rights, freedoms, liberties and destiny.
This is an emphatic display of power of the masses and we believe sovereignty and legitimacy resides with the people. By this protest it represents in unequivocal terms a vote of no confidence on President Blaise Compaoré, his allies and his government. The people, freedom, progress are constituent elements of democracy but if one is emancipated from their relationships with others, thus escaping any attempt to limit and erecting in-sole and absolute, they become threats.
WFDY joins its voice to the West Africa Youth Organization and we wish to encourage our comrades in Burkina Faso to remain steadfast and defend the peace, freedom and liberties guarantee by the constitution and the universal declaration of human rights. We stand with you side by side as partners and comrades in the struggle.
WFDY lift its voice loud and clear against violence, while encouraging all youth across the world to speak out against this heinous crime of dictatorship. African leaders must hear their people and stick to the constitution to articulate their prospects. Our position is not addressing the issue of terms relaxation but involvement of the people as a whole on the key issues that are against the working people and students.