This weekend, London's young communists and prospective young communists met at the historic Marx Memorial Library as part of the YCL's drive to establish and continue with their regular meetings in the capital.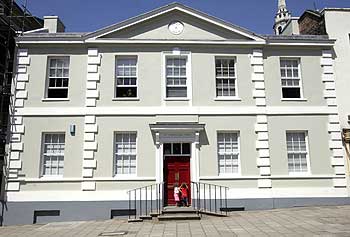 On Saturday afternoon, 24 October the Young Communist League held a meeting and social at the historic Marx Memorial Library and Workers' School, near Central London – where Lenin edited the revolutionary paper 'Iskra' in exile.
The aim was to bring comrades and friends together in order to revitalise and strengthen our activity in London, as well as in the south and east of England and the rest of the country.
On the agenda was an introduction to Marxist principles and theory, during which Marx's key thoughts on materialism, history, economics and much more were discussed.
Importantly, there was a lively debate on the application of such concepts to contemporary society and to the day-to-day struggles of young people and working-class communities across the country. In most respects, comrades found that the application of Marxist principles was perfectly attainable within our lifetime, giving much confidence to those involved in the meeting.
Following this, a short organisational meeting was held to establish areas for action and cooperation with other youth and student groups, as well as establishing a calendar of actions that the YCL will be involved with in the coming weeks.
This included key demonstrations, such as the Free Education National Student demo on 4 November, People's Assembly actions and other events in coordination with youth, student, trade union and international solidarity movements.
Want to get involved in the YCL's London activities? Please contact office@ycl.org.uk, or send a message to our country-wide Facebook page.
Together we can build a better future!