Veterans of Hitler's SS and their supporters are marching this Sunday, 16 November 2014 to the cenotaph in London, in commemoration, they claim, of Ukraine's fallen 'in all wars'. By commemorating the fallen of 'all wars', they explicitly include those who fought with Hitler's Wehrmacht and SS in Ukraine, as well as far-right and neo-Nazi paramilitaries fighting on the side of the Kiev government in the south-east of Ukraine today.
Alex Gordon of the Rail, Maritime and Transport Workers' Union, an affiliate to the campaign Solidarity with the Antifascist Resistance in Ukraine, said:
"The overwhelming majority of people in London and Britain as a whole will be appalled to hear that SS veterans and their admirers are allowed to march at the cenotaph. The Ukrainian division SS Galicia murdered Jews, Poles, Russians and anyone who got in the way of their sick plans for a racially pure Ukraine. It is a sign of how far we have travelled that these people are pushing their way back into the mainstream today. It is an insult to millions who died fighting Hitler and Nazism."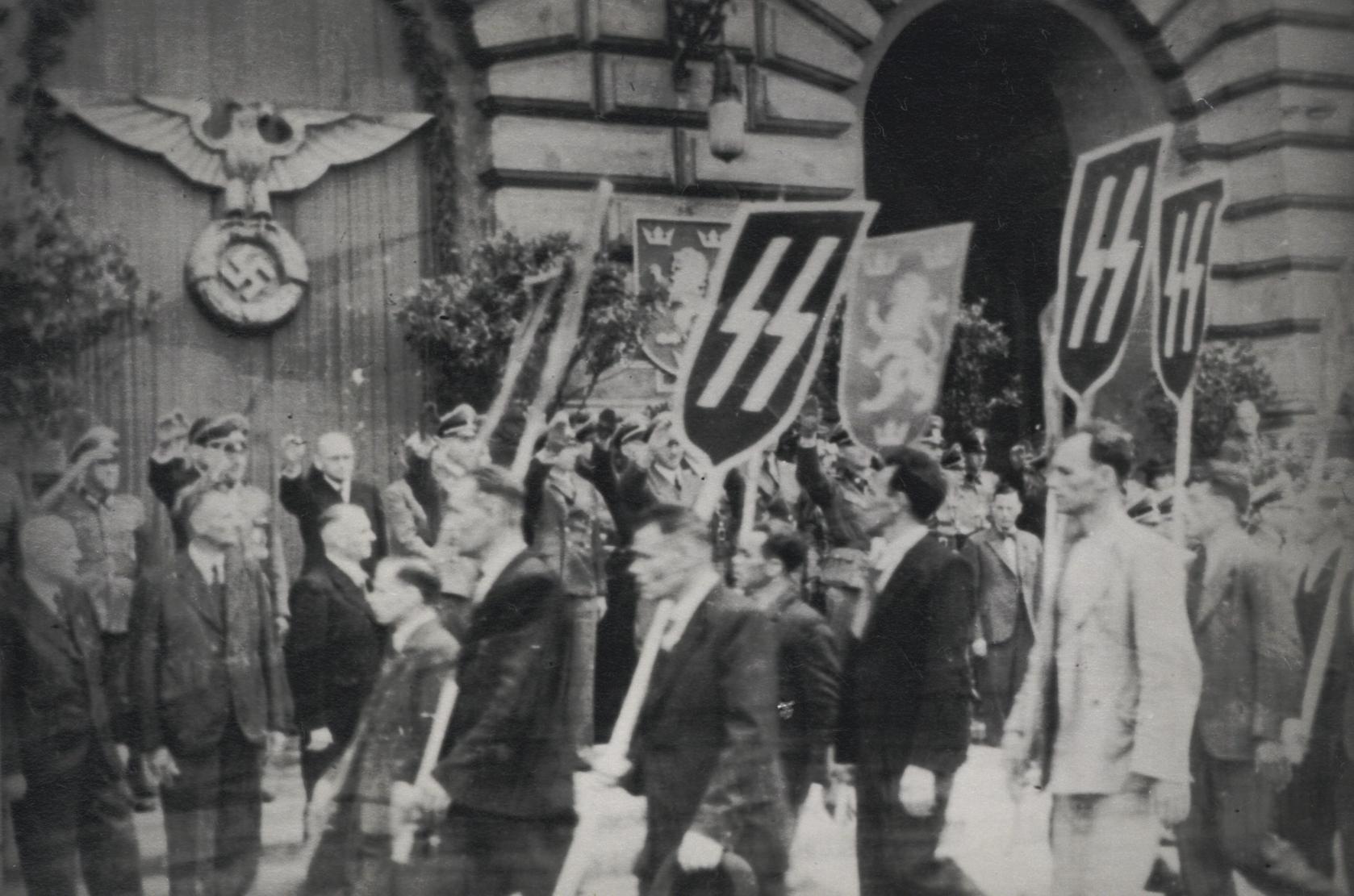 Supporters of Solidarity with the Antifascist Resistance in Ukraine will hold a silent protest as the SS march on the cenotaph, to commemorate the victims of Ukrainian Nazism past and present.
(From a press release issued by Solidarity with Antifascist Resistance in Ukraine, which the YCL supports: http://ukraineantifascistsolidarity.wordpress.com/2014/11/14/why-are-the-ukrainian-ss-being-allowed-to-march-to-the-cenotaph-in-london-on-sunday/)