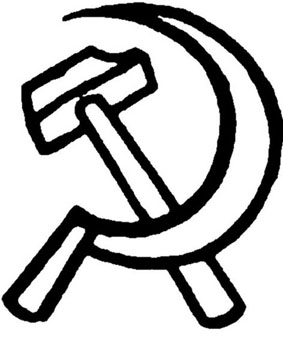 The YCL learns with great sadness of the passing of Gerry Cohen and extends deepest sympathy to his friends and family. He will long be remembered for his contribution to the YCL, the Party, the Daily Worker and the Morning Star, the labour movement in Britain and the struggle for a socialism. 
I




I




I




I


Obituary and tribute to a leading former full-time official for the Communist Party and the Young Communist League (YCL).
Gerry Cohen, who died on Christmas Day aged 91, was for decades a leading full-time official for the Communist Party and the Young Communist League (YCL).
He was born in 1922 in the Crown Street area of Liverpool, where many Jewish families from the Russian empire had sought refuge at the turn of the last century.
The status of both parents as tailoring workers ensured that he was always well clothed as a boy.
After attending Hebrew School, he won a scholarship to the Liverpool Institute, being evacuated for a short time to Bangor on the north Wales coast after war was declared in 1939.
Despite having a largely secular approach, with friends from all backgrounds, he perplexed his Welsh hosts by refusing food on his arrival in observance of the fast for Yom Kippur.
After matriculation, he worked briefly in the Ministry of Supply as a temporary civil servant (third class) – the lowest of the low – before joining the Royal Air Force as a radio operator.
Politics had already seized his imagination and, although not yet a member of the Communist Party, he returned from his camp in Southport every weekend to sell the Daily Worker in the pubs and streets of Liverpool.
On demob, he joined the party and returned to the Civil Service before training as a teacher and taking up what was said to be a tough assignment, teaching the children of casual dock labourers at the Harrington Board School on the Dock Road.
"But I enjoyed it. I thought the kids were smashing and I got on very well with them," he recalled later of his charges, whom he also coached at football.
However, politics remained his main motivation and he took up work as YCL organiser in Birmingham in 1952, meeting his future wife Doreen, although romance and marriage were further down the line at that time.
A YCL member herself, having joined in 1942 aged 14 in her hometown of Wolverhampton, Doreen recalls telling a friend that the league had a new organiser and suggested going to meet him in his office.
"I told him his office was a mess and it needed decorating. He asked me if I wanted to do it, so I did," she says.
After working in the Beatties department store and a couple of local factories, Doreen went as a mature student to teacher training college in 1952, working full-time as a teacher and the family's main breadwinner until retirement at 62 apart from a five-year absence giving birth and caring for daughters Naomi and Sally.
Gerry and Doreen married in 1957 by which time he was working as Midlands correspondent for the Daily Worker, which apart from coverage of industrial disputes and labour movement activity, afforded him the opportunity of indulging his grand passion for Shakespeare, taking Doreen to Stratford on Avon for first nights.
"Gerry loved Shakespeare, calling him a 'bloody genius.' His favourite play was Hamlet," she recalls.
He wrote his reviews on the return train to Birmingham but they once missed the train because eight-months-pregnant Doreen was walking slowly.
"We knocked on a pub door like Joseph and Mary and asked if they had any rooms and fortunately they gave us a bed for the night," she remembers.
One highlight of his journalist days was interviewing Paul Robeson and being persuaded to accompany the great man while he went shopping for a new shirt.
He also reviewed Arnold Wesker's Chicken Soup with Barley at Coventry's Belgrave Theatre, which was not printed, although the spirited speech by Sarah Kahn – based on Wesker's Aunt Dora – in defence of the party and socialism moved him greatly.
After four years working for our paper, he succumbed to a call from the party leadership to become CPGB district organiser in Manchester, prompting Daily Worker legendary chief sub Allan Hutt to explode: "Fucking party organisers, they're two a penny. You could have become an outstanding journalist."
However, party organisation then dominated his activity, spending 10 years in Manchester working for the North West district before transferring to London as district secretary in 1972 and sitting on both the executive and political committees of the party.
Those years from 1972 until his retirement from full-time party work were in many ways difficult because of growing internal political divisions, although there were highs such as the standing room only party rally at the Royal Festival Hall, but he carried out his duties unstintingly and without rancour.
"There were many big arguments among comrades. He was very loud and fierce, but he didn't bear any grudges," says Doreen.
Doreen's early impression of Gerry was that he was "very active, full of energy and good fun. He could appear quite solemn at times, but there had to be an aspect of comedy and that continued through his whole life."
Retirement from political work didn't signify withdrawal from activity since no-one gets fat on a Communst Party full-timer's salary.
There was still a living to be earned and Gerry put his empathy and his passion for education into becoming a star seller for Encyclopaedia Britannica.
"He always said that he wouldn't do it if he wasn't genuinely convinced of the quality of the product and he thought the encyclopaedia was fantastic," says Doreen.
His encyclopaedia selling was as much about his enjoyment of the "craic" and contact with other people as about earning money and he developed this side of his character through becoming a blue badge tour guide in his adopted borough of Greenwich, which he continued until his eighties.
He and Doreen moved to Cardiff in late August 2012 to be close to daughter Sally and made themselves at home in the Welsh capital, making new friendships.
While Gerry decided not to join any other party after the CPGB dissolved itself into Democratic Left in 1991, he continued his 70-year relationship with the Morning Star, which he regarded as essential reading.
Nor did he regret his lifetime in the Communist Party, quoting Wesker's Sarah Kahn character to explain his position.
"All my life I worked with a party that meant glory and freedom and brotherhood. You want me to give it up now? You want me to move to Hendon and forget who I am?
"If the electrician who comes to mend my fuse blows it instead, so I should stop having electricity? I should cut off my light?
"Socialism is my light. Can you understand that? A way of life."
Gerry Cohen chose his way of life early in life and stood by it. His passing is mourned by Doreen, Naomi, Sally and countless friends and comrades.
By John Haylett, this obituary first appeared in the Morning Star 07/01/2013.