On Saturday 5 September, following Extinction Rebellion protests that aimed to block distribution of The Sun, The Times, The Express, The Mail and The Evening Standard (all owned by News Corporation, a right-wing and anti-working class media monopoly belonging to Rupert Murdoch), The Times and The Express reported that members of the Young Communist League had been involved in the recent XR protests.
Extinction Rebellion protests "under threat from parasitic hard left groups" (The Times)

Extinction Rebellion chief hits out at "parasitic hard left" ahead of protest week (The Express)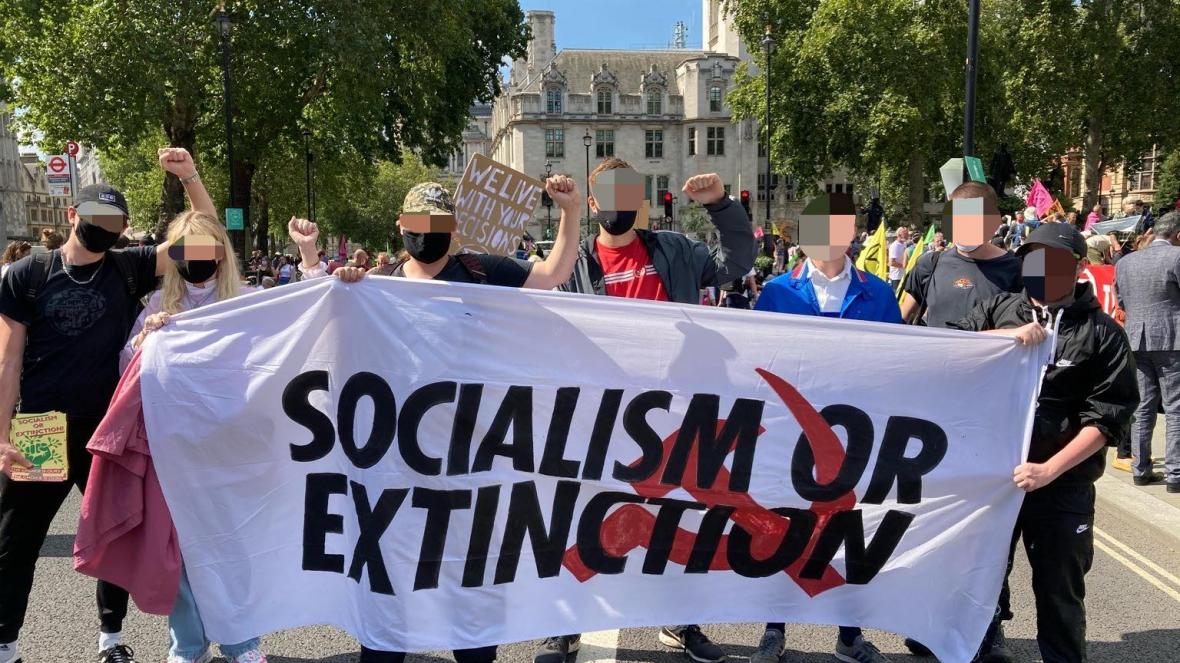 The Express reported that there was controversy within the environmentalist group after a number of Young Communist League (YCL) supporters turned up at a protest this week with a banner reading "Socialism not extinction".
The banner also featured a hammer and sickle, the symbol of communism.
The YCL banner triggered controversy within the Extinction Rebellion movement.
Challenge, the environmental movement's [sic] magazine, published an article stating: "The presence of YCL members at the demonstration was … not to support XR organisationally but to propagandise for socialism".
Read the full articles here:
https://www.thetimes.co.uk/edition/news/extinction-rebellion-protests-under-threat-from-parasitic-hard-left-groups-9mgphfv6b
https://www.express.co.uk/news/uk/1331630/Extinction-rebellion-protests-climate-change-environmentalist-demonstration
The Young Communist League has also released a response to the claims in these articles, which you can read here.