Comrade Robert Streader, member of our Agitprop Commission, had his work featured in Neoliberalism, the second of four Anti-Imperialist Poster Exhibitions. The exhibition gathers work from 59 artists from 27 countries and 20 organizations.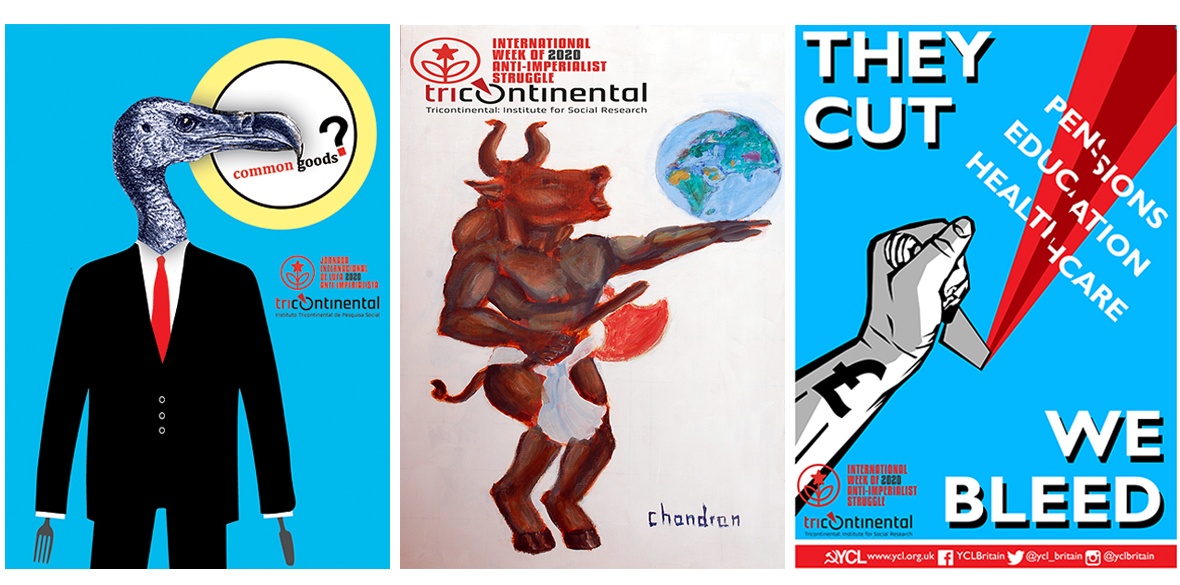 "The world is at a crossroads," according to the organisers of the first online anti-imperialist poster exhibition.
For the International Week of Anti-Imperialist Struggle and the Tricontinental Institute for Social Research, "Imperialism is putting the future of life on the planet at risk."
The basic rights to housing, health, and education are increasingly out of reach and states in the Global South are being rapidly stripped of their sovereignty, with war and militaristic aggressions looming at their doorsteps, threatening the survival of the planet and the people.
"And this was all before the Covid-19 pandemic began to shake the world, revealing the contradictions of capitalism, which under the imperialist and neoliberal order has proven that it has no responses to the needs of the people," they stress.
The wide range of work attempts to demystify the reality we are living through, from the tentacles of international finance capital encroaching on Cuba to the privatisation of water in Indonesia and from the anti-austerity struggles in England — a striking work by the Young Communist League's Robert Streader — to the resistance to mining exploitation in the Congo.
Read the original article about the online exhibition in the Morning Star here:
https://morningstaronline.co.uk/article/c/visual-incitement-global-resistance-pix-come
View the online exhibition here:
https://antiimperialistweek.org/en/exhibitions/neoliberalism/