On 2 March 2020 comrades from the London Branch and friends organised a protest outside the Embassy of Poland in response to a call from the Communist Party of Poland for international solidarity following political persecution.
Young Communist League protests at Polish embassy over persecution of its comrades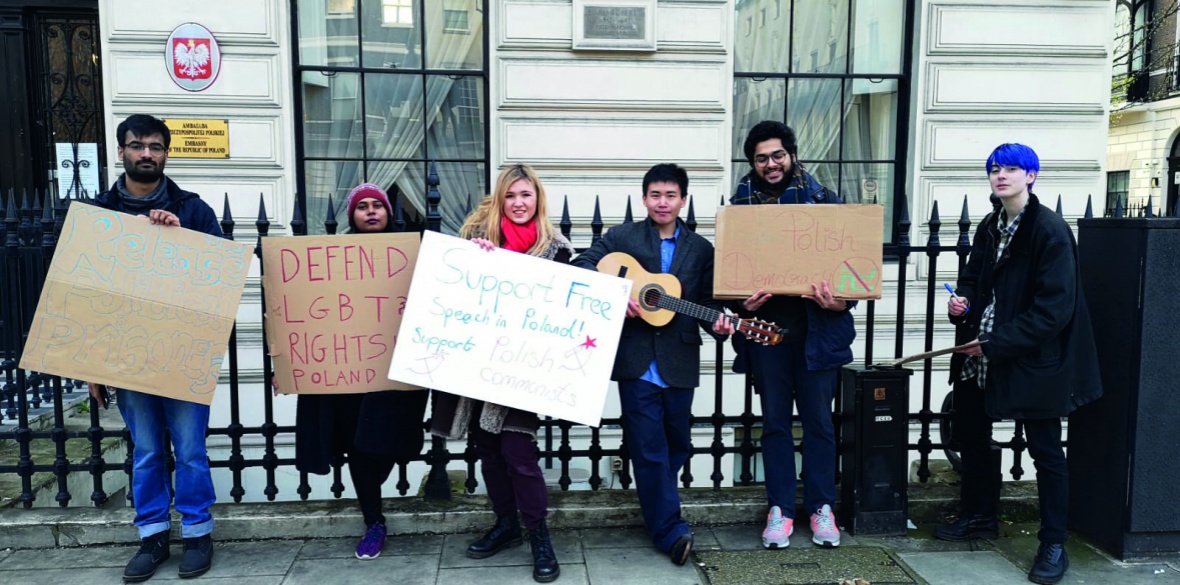 The Young Communist League (YCL) protested outside the Polish embassy on Monday.
This action was the result of an appeal for international solidarity issued by the Communist Party of Poland (CPP) ahead of the reopening of court proceedings against the editorial board of the party's newspaper Brzask.
The CPP says that this is a politically motivated prosecution which is part of a wider campaign to outlaw the party.
YCL London branch chair Amy Field said: "This dangerous trend in Poland and other European countries is on the rise, including in Britain where the Communist Party of Britain was labelled an extremist organisation, this is a slippery slope to criminalising legitimate opposition to a capitalist system that is taking away our livelihoods and now our hard-won democratic rights."
Read the full article here:
https://morningstaronline.co.uk/article/young-communist-league-protests-polish-embassy-over-persecution-its-comrades