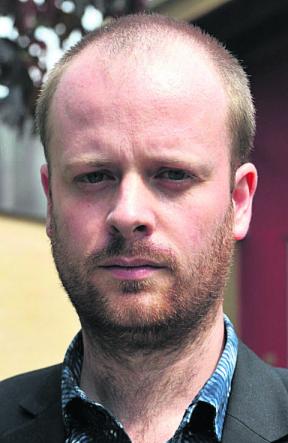 Former YCL General Secretary & CP EC member Gawain Little says next week's professional unity conference bringing together teacher union activists is vital for the future of education.
;
On Febuary 13 the drive to privatise and deregulate our education system suffered a significant setback. This was the day the School Teachers' Review Body (STRB), the "independent" body which makes recommendations to government on teachers' pay and conditions, released its 23rd report.
l
Michael Gove had asked the STRB to remove significant elements of the school teachers' pay and conditions document, including the overall limit on hours a teacher can be directed to work, the length of the school year, entitlement to planning, preparation and assessment time and the protection which says teachers should not routinely be asked to cover for colleagues.
l
These changes would have further damaged a profession which has been hit with public-sector pension cuts, pay deregulation and mass privatisation since 2010.
Not only did the review body turn him down on 90 per cent of what he was asking for – a move unprecedented for a secretary of state – but he has also chosen to accept the recommendations.
This is a major sign of weakness on the part of the Education Secretary and a real victory for the joint campaign mounted by the two largest teacher unions National Union of Teachers (NUT) and National Association of Schoolmasters Union of Women Teachers (NASUWT).
It reflects not only the threat of further joint action by these unions but also the growing unpopularity of Gove's "reforms" with parents and others.
A recent YouGov poll for the Sunday Times shows that 54 per cent of voters believe he is doing badly as secretary of state.
Another poll last year showed only 8 per cent of parents think this government has had a positive impact on the education system.
The results on teachers' voting intentions are even more stark. In the run-up to the 2010 general election the Tories had a narrow lead among teachers with 33 per cent intending to vote Conservative and 32 per cent to vote Labour.
This has shifted significantly with just 16 per cent now planning to vote Tory and 57 per cent to vote Labour.
Most worryingly for Gove 40 per cent of those who voted Tory in 2010 believe he is doing a bad job, compared to 42 per cent who believe he is doing well.
However in spite of these positive signs, nothing has improved for teachers or for education.
While the report refused the majority of Gove's proposals, it did remove guidance on administrative tasks and work-life balance.
More importantly, its publication does nothing to address teachers' ongoing concerns over pay, pensions and workload, or to halt the race to privatise our schools.
The government's vision of state-funded, privately-run academies and "free" schools, employing teachers who may or may not be qualified and are paid according to "market" rates is still very much on track.
And if the Tories win the next election we can expect the rules on profit-making to be "relaxed" as well.
As all the international evidence shows – from Sweden's "free" school disaster to the low performance of Chile's for-profit state sector – it is students and society who lose out.
Introduce marketisation, privatisation and deregulation and – surprise, surprise – schools hire fewer, less well-qualified teachers in order to keep costs down and profits up.
So right now there is everything to win in education and, if we fail, everything to lose.
Where does that leave our teacher unions? Well, unfortunately, not all on the same page.
Of the three main classroom teacher unions, one is not in dispute with government over pay, pensions and workload and two are.
Of the two that are, one is taking national strike action on March 26 and one isn't.
While the NUT is developing a comprehensive campaign based on engaging parents, pressuring politicians and national strike action, NASUWT has decided to wait on possible talks with government before deciding its next move.
This seeming division masks an underlying unity of purpose.
Members of all three unions, and of the headteachers' unions, are opposed to Gove's agenda and his disregard for the teaching profession.
Members of all three unions are opposed to pay deregulation, pensions cuts and spiralling workloads.
Members of all three unions are opposed to school privatisation and excessive testing and all three unions are affiliated to the Anti-Academies Alliance.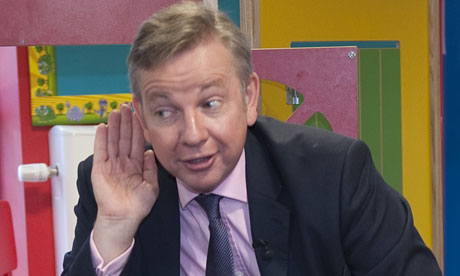 On February 14, when the NASUWT executive voted not to call national strike action on March 26, there were outpourings of anger across social media from both NUT and NASUWT activists, but we must not fall into believing that NASUWT is now somehow the enemy, or that it doesn't oppose Gove's attacks on education.
They have simply taken a different tactical position to ours.
For the NUT, strike action is on – but if there is progress in talks we will call it off.
The NASUWT says it will assess talks, then strike if there is no progress.
To present this as an underlying division between NUT and NASUWT members would only make Gove's work that much easier.
The same applies to the ATL.
The fact that it is not in formal dispute over pay deregulation and workload does not mean that it accepts them.
It is significant that in 2011 ATL took the first strike in its 127-year history, alongside PCS and NUT, and thereby began the public-sector pensions strikes which mobilised two million public-sector workers in the largest strike since 1926 and the largest strike of women ever.
However, tactical differences between teacher unions do weaken us. And, unfortunately, they are a natural consequence of having more than one union organising teachers.
If there is a lesson we should draw from this, it is that we are stronger united and that the untenable situation where teachers are divided between competing unions must be ended.
It is now essential for all teacher union members to come together and work in a concerted way towards the formation of a single union for all teachers.
Next Saturday, a Professional Unity conference will be held in Hotel Pullman London St Pancras on Euston Road, with speakers from ATL, NUT, the National Association of Headteachers, Welsh teacher union UCAC and others.
The conference will discuss the formation of a single union for all teachers.
This is a hugely significant development and should be supported by anyone who cares about education.
Teachers can register for the conference at www.teachers.org.uk/campaigns/unity.
Gawain Little is NUT Oxfordshire secretary and a member of the union's executive.