[September 2019; Volume 21; Issue 53] £1.50 + £1.50 P&P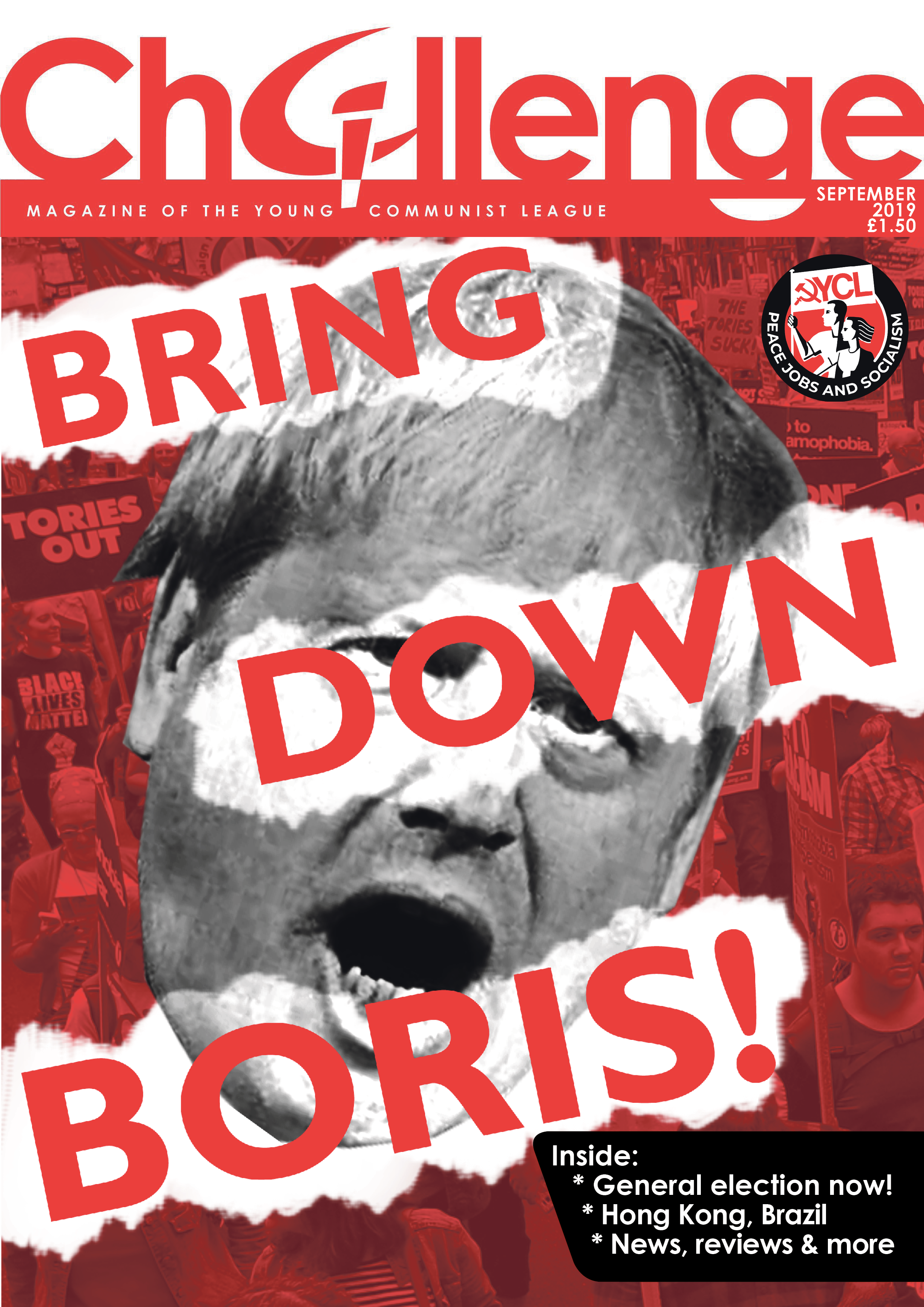 Challenge is the quarterly journal of the YCL – it regularly contains articles covering all the latest news and views of the YCL, developments international, articles covering important historical developments, culture, different campaigns and struggles taking place in Britain and the rest of the world, as well as regular features such as the Back2Basics series (Marxist concepts made easy), Book@Bedtime, the Poetry Corner; and music, film, game and art reviews.
---
This edition features articles on:
Domestic and international news and news from the Socialist Camp;
Statements from the CP, YCL, WFDY and our sister Parties;
Common Announcement of European Communist Youth Organisations;
The fight for Brexit;
General Election Now!;
Hong Kong protests;
Amazon Fires;
EU elections analysis;
Socialism and democracy;
An ethical pimp?;
The EU & Anti-Communism;
The fight for Women's Liberation;
Book@Bedtime;
Music and film reviews;
Poetry Corner;
Back2Basics; and,
much more and all the latest news, views and reviews from Britain's Young Communists.
September 2019 Edition [£1.50]