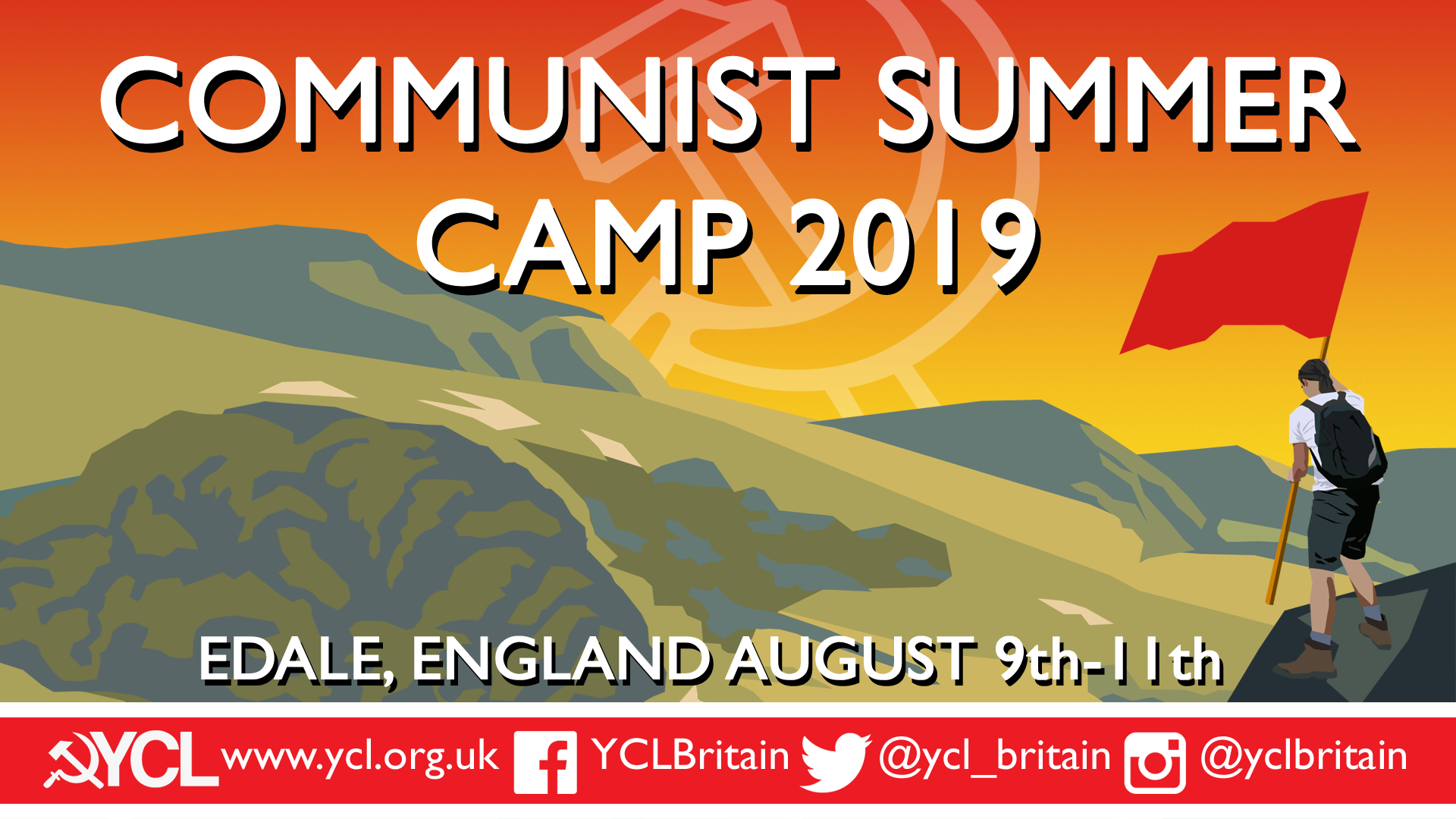 YCL is excited to announce that our 2019 Summer Camp will once again be held in Edale, England, at the heart of the Peak District National Park.
Edale holds a special place in the history of the League being at the foot of Kinder Scout – site of the historic YCL led mass trespass of 1932. This was a turning point in campaigning by working people in Britain, led by Communists such as YCL legend Benny Rothman, to win access to the countryside for recreation and leisure.
Our Summer Camp carries on that tradition in 2019 giving young workers from across Britain the opportunity to come together for political education and to socialise and enjoy our natural heritage.
---
This year's Summer Camp promises to be the best yet, building on successful and growing annual Camps 2014 – 2018.
The Camp will be held from the afternoon of Friday 9 until Sunday afternoon 11 August 2018.
As ever the Summer Camp is open to all members and friends of the YCL and the Communist Party (including non-members). The YCL will once again be returning in force to Edale in the heart of England, which hosted Camps in 2014 and 2018.
The Camp is being hosted in the picturesque village of Edale next to the Kinder Scout National Nature Reserve – scene of the historic mass trespass.
The full 2019 timetable and activities will be published shortly. The Camp is set to feature plenty of outdoor recreation, a hike up Kinder Scout, film showings and socialising as well as lots of political discussion and education.
No glamping for Britain's Communist youth, the Camp will be under canvas but we have arranged a comfortable indoor setting for all meals, classes and socials (the British summer giving no guarantees!).
Transport shouldn't be a problem, the Campsite is only a stone's throw from Edale train station. Edale is only half an hour from Sheffield, 1 hour from Manchester, 2 hours from Birmingham and 3 hours from London on regular trains. Contact your YCL branch to see about travelling as a group.
The Camp will cost £20 (unwaged) or £40 (waged) and this all inclusive with full board.
We have tried to make the Camp as cheap as possible but please get in contact if cost looks like an issue for you.
Comrades are encouraged to stay both nights, however if circumstances mean you can't make it till Saturday morning or would rather leave a bit earlier we have made arrangements to allow flexibility.
The full timetable and more information will be published shortly.
To book online please fill in the contact form or contact office@ycl.org.uk for more information
The year's Camp is shaping up to be the best yet so make sure you are there and part of a new YCL tradition!
Places are limited – so book now to avoid disappointment!
---
i
i
[contact-form-7 404 "Not Found"]