[October 2018; Volume 21; Issue 47] £1.50 + £1.50 P&P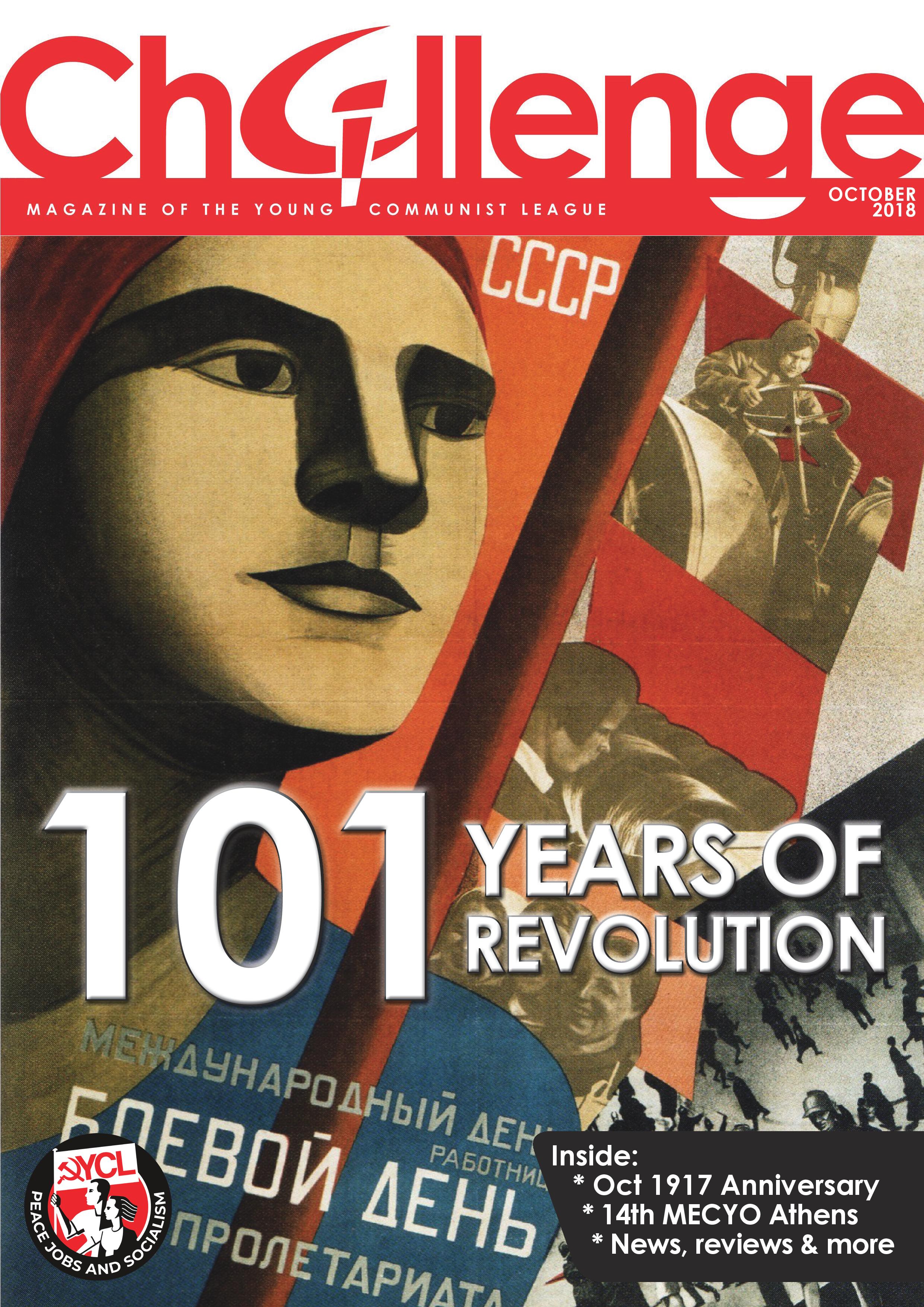 Challenge is the quarterly journal of the YCL – it regularly contains articles covering all the latest news and views of the YCL, developments international, articles covering important historical developments, culture, different campaigns and struggles taking place in Britain and the rest of the world, as well as regular features such as the Back2Basics series (Marxist concepts made easy), Book@Bedtime, the Poetry Corner; and music, film, game and art reviews.
---
This edition features articles on:
The Anniversary of the Great October Socialist Revolution;
Statements from the CP, YCL, WFDY and our sister Parties;
Plaid Cymru;
Brexit;
14th Meeting of European Communist Youth Organisations;
Liberation Campaign;
The Sex Industry;
We Want Real Jobs Now!;
Communist Summer Camp 2018;
The YCL National Foodbank Collection;
Book@Bedtime;
Poetry Corner;
Back2Basics; and,
much more and all the latest news, views and reviews from Britain's Young Communists.